Foundations of Mindful Eating
November 10-11, 2017 (9:30am-4:30pm)


Learn the principles of mindfulness as they relate to eating in this hands-on course. You'll explore case conceptualization, mindful eating practices and relevant exercises for eating problems. You'll learn more about triggers that can lead to overeating, emotional eating and loss of control. This course provides an introduction to the theoretical and research underpinnings of disordered eating patterns and the rationale for the application of mindful eating interventions. In addition, you will learn how to apply a mindful framework for dealing with maladaptive eating behaviours, including emotional eating, loss of control, over eating and grazing.
---
What You'll Learn

Engage in mindfulness-based practices including meditations, mindful eating, visualizations and mindful movements.
Notice the relationship between thoughts, feelings and bodily sensations associated with eating.
Identify ways to incorporate mindful eating techniques into daily life in order to cultivate a healthier relationship with food.
Learn 2-3 mindful eating practices, which can be used with clients/patients.
Deepen mindful eating practices in your own life.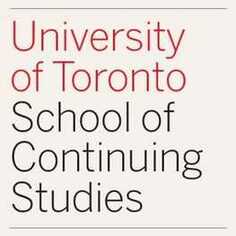 This course is offered through the
Applied Specialization in Mindfulness Meditation
at the University of Toronto, School of Continuing Studies. For more information about the certificate program, click
HERE
.
Instructor
:
Chau Du, M.Sc.
& Susan Wnuk, PhD, C.Psych
Date:
TBD Fall 2018
Time
: 9:30am – 4:30pm
Fee:
$350.00
Location:
Factor-Inwentash Faculty of Social Work University of Toronto
246 Bloor Street W, Toronto, Ontario, M5S 1V4
---
*For more information or questions about this course, please contact

Chau Du here

.